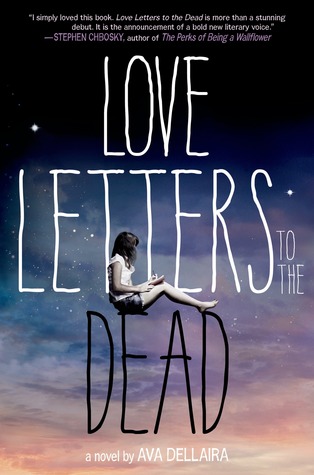 Love Letters to the Dead
by
Ava Dellaira
(Goodreads Author)
Amy Pinney
's review
Read from February 26 to March 02, 2016
The book Love Letters to the Dead by Ava Dellaira held great promise as I opened the pages. The book immediately jumps into letters to dead individuals. We learn in the first sentence that these letters to the dead are an assignment for Laurel's English class. The first letter is to Kurt Cobain because that was our main character's sisters favorite musician. We learn in this first letter that Laurel's sister, May, is gone.
Through the book we learn more about Laurel and a bit more about Laurel and May's relationship. Some of the things we learn about Laurel herself are elicited through the dead people she chooses to write to. The reader is lead to sense a feeling of responsibility for May's passing from Laurel, but it isn't until late in the book that we actually see those feelings and the reasons for those feelings in print.
This book covers incredibly difficult topics like suicide, depression, young love, relationships, and sexual identity. While this book covers this wide multitude of topics, it felt somewhat like they were crammed into the pages. This is a decent book, but I wanted to "feel" more as I read.